If it were up to us, we'd be in briefs-'n-bralette all day, but sometimes you need to leave the house. To get more food. That's why Love Stories drew up a modest ready-to-wear collection that can be worn in the streets as well as at home. Think co-ord PJ's all day, silk robes that go so well with heels on a night out, or a slip dress for classy comfort. Bourjois bohemian at its best. Feeling sporty today? Love Stories also offers a Gym collection for your workouts and athleisure days.
Who says you can't go out in your pajamas?
Love Stories' pajama set are made from a different range of fabrics and come in different patterns and colors. Our dedicated production teams always source the softest fabrics to give you the most comfortable night sleep or a relaxed top for your every day outfit. All pajama shirts have matching shorts or pants, but are perfectly suitable to mix to find your perfect mismatch.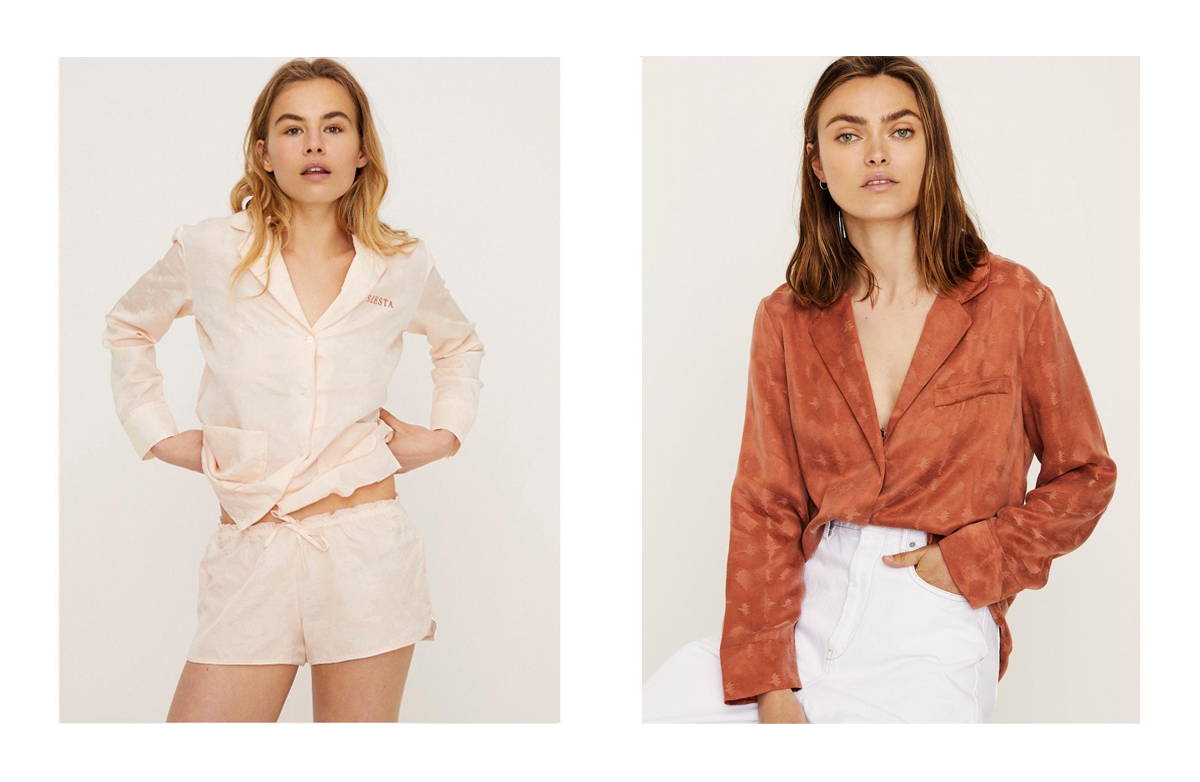 How to wear the Lynn top?
Our camisole tops are a must-have for every wardrobe. Made from light fabrics, the top has a loose and comfortable fit and is detailed with our signature scalloped lace, for a sexy finishing touch. Add our Mae shorts for a perfect day in - PJ all day.
Change your shorts for jeans and you're ready to go out. Go run some errands, or meet your friends to catch the last rays of sun on the terrace.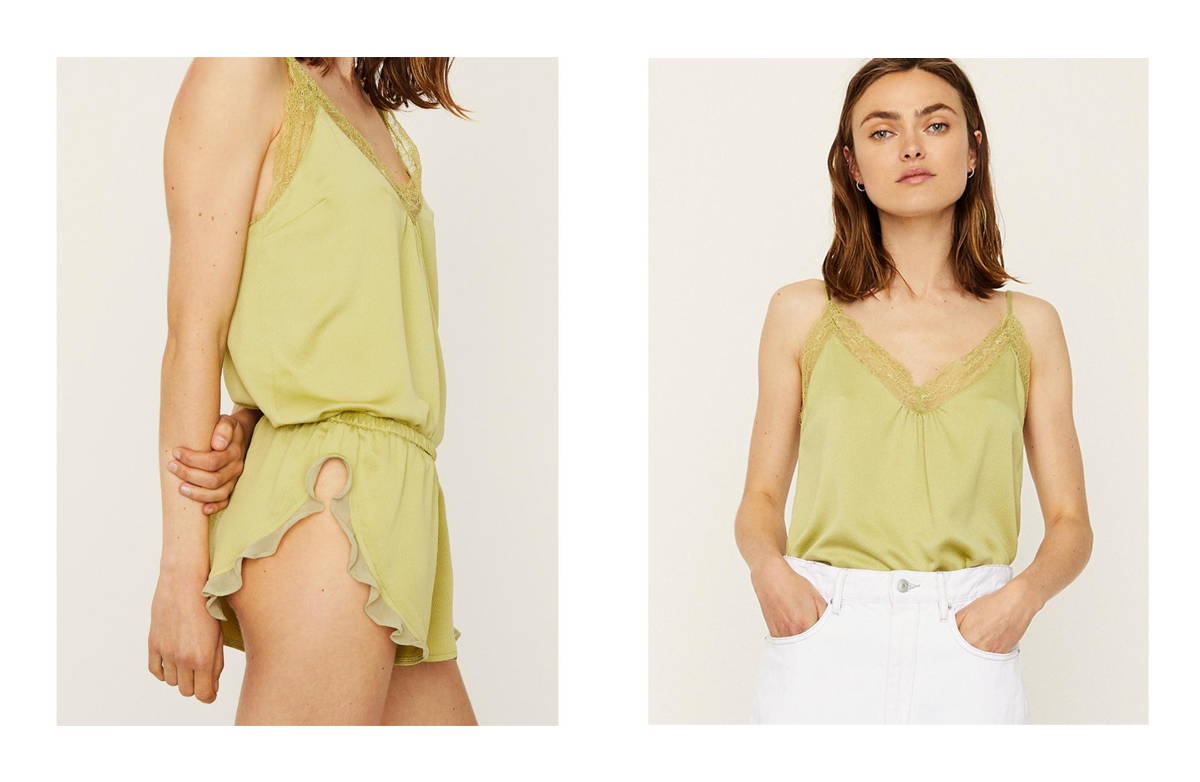 Get warm and cozy after a long day of work, a workout or when it gets chilly after a relaxing day at the beach. Love Stories' sweaters have an oversized style with a relaxed, slouchy fit and a flattering crew neckline. Wear them with our Leo Leggings on your way to the gym - or a day on the couch - or pair them with jeans for a casual off duty look.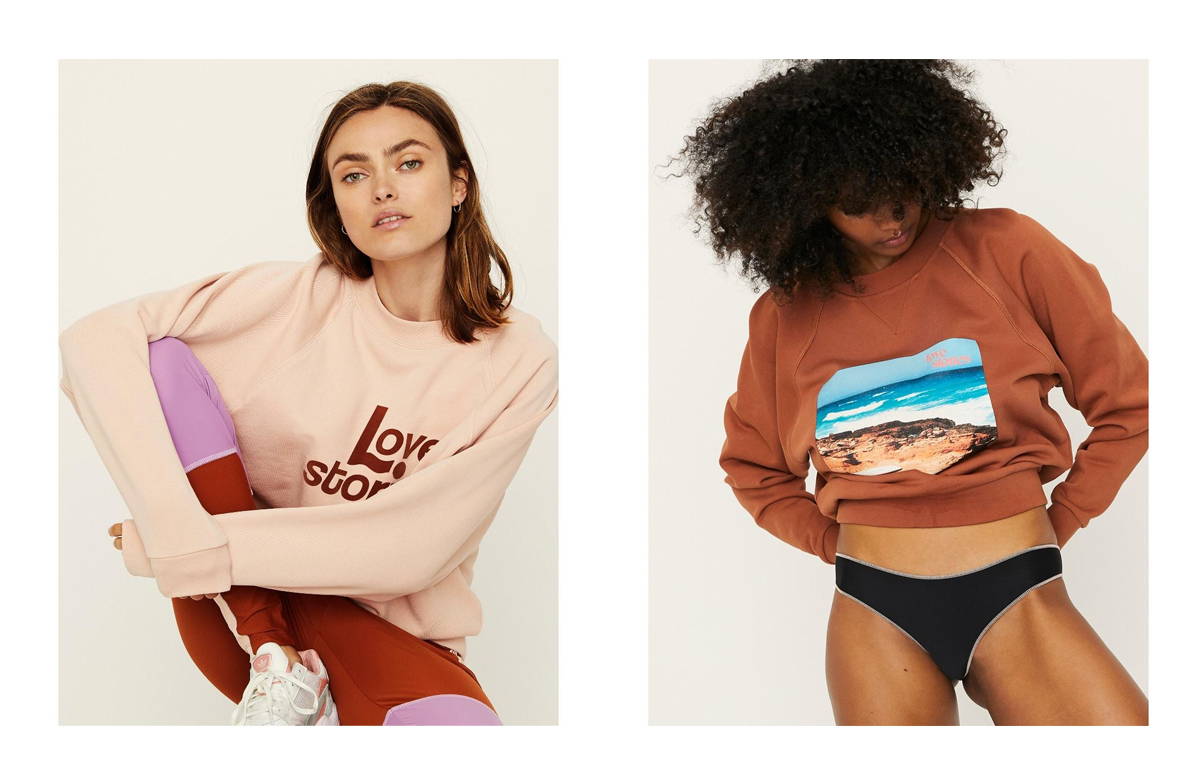 Love Stories' Robes - cover ups to match everyones needs. Whether you quickly want to put something on after a hot shower, or add a light cover up to your beach look. Our robes come in different shapes and fabrics, for a comfortable and fashionable look that can be worn both in- and outside. Every robe is designed with a loose fit and adjustable closing ties, so it can be personalized to your favourite fit.