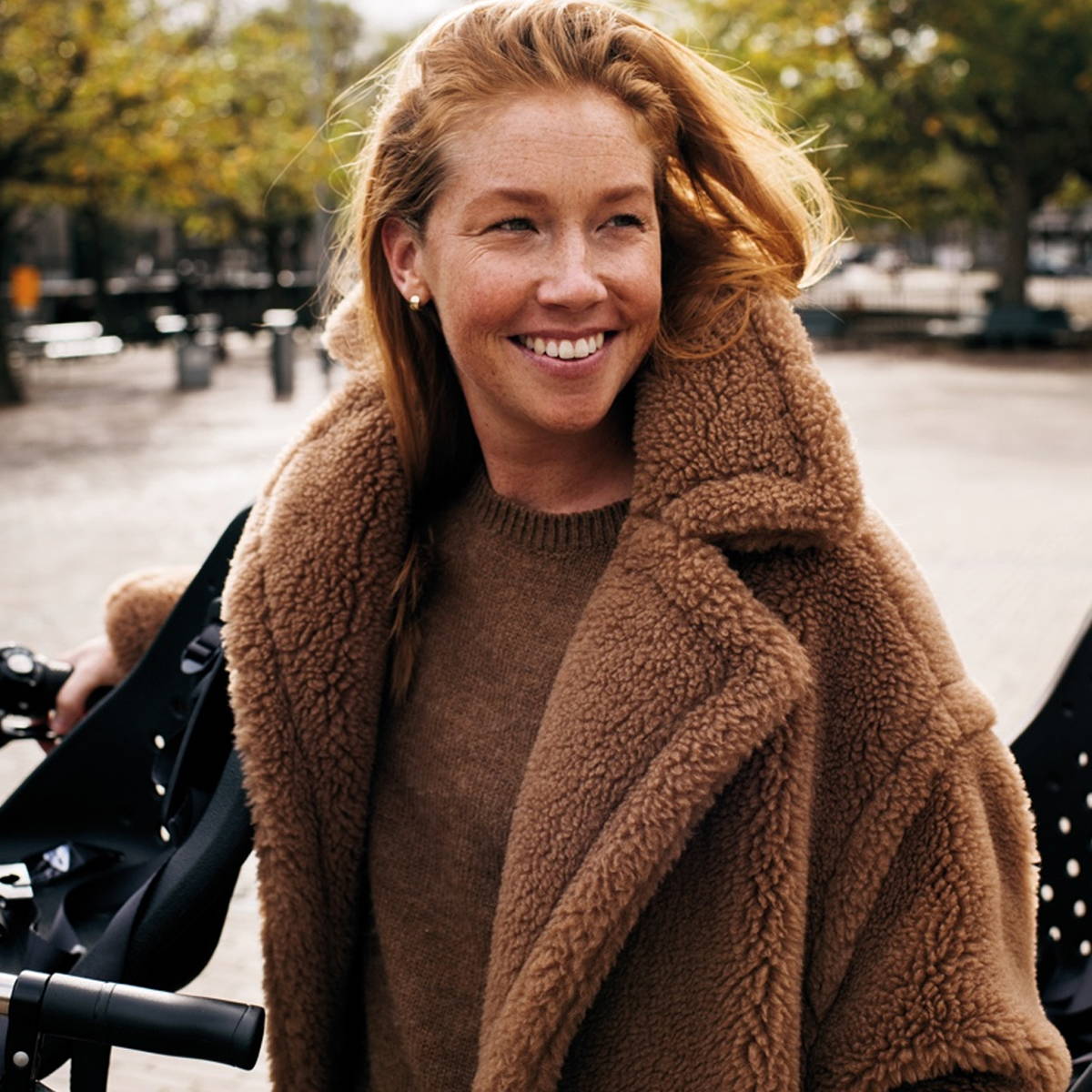 Love Stories is the brainchild of Marloes Hoedeman; a former interior stylist, now creative director. Living in Amsterdam with her boyfriend Eric (recently engaged) and two kids James (4) and Lola (3). Easily recognized by her iconic red hair and bursts of laughter. We sat down in her beloved Amsterdam to find out why she ran into the world of lingerie without a roadmap, and how that led to building a whole new universe.
---
Let's start at the beginning: where did you grow up?
'In a small town outside of Amsterdam – the kind where you don't lock your bike. I grew up surrounded by nature, with parents that gave me plenty of space to explore my creativity. They enrolled me in a progressive school that focused on arts and crafts.'
Is this where your entrepreneurial spirit comes from?
'For sure. My parents instilled a trust in me that I can do things on my own. That if I work hard, I can make my dreams come true.'
'I think lingerie should be created by women, for women.'
What do you love about Amsterdam?
'When I first moved here at 20, it was the b-i-g city that broadened my horizon. Now that I've traveled around the world, it actually feels like coming home to my familiar town, where I know my neighbors and what time they walk their dog. Amsterdam is where I rest and unwind. One thing I'll never get used to is the architecture. Every morning when I ride my bike to work, I still spot new details in the canal houses.'
What is your professional background?
'After finishing styling academy in Amsterdam, I jumped in headfirst: taking jobs as a freelance interior stylist for fashion magazines, hotels, music videos and homes. I always looked for a cross-over of fashion and interior. Though I have zero background in lingerie, I did always have this tremendous love for fabrics, colour combinations and design.'
Why did you start Love Stories?
'Simply because the type of lingerie I wanted to wear, didn't exist. It was either too sexy or boring, and either overpriced or poorly constructed. At the time, everything was about push-ups and nothing felt comfortable. After many hopeful research trips and what felt like a million trade-fair visits, I realized that the world of lingerie was a snoozefest led by men. I think lingerie should be created by women, for women.'
How would you describe your way of working?
'I'd say I have none, and that's why it seems to work. I lead Love Stories from the heart and by trusting my intuition. I've always been very clear about this with my employees: I'm not a veteran CEO with a brain full of strategies – I'm a designer, a creative, and we're in this together. I'm humble about my weaknesses and I hope to learn from everyone I work with.'
What are some important things you learned along the way?
'My biggest lesson was to give my team space to do things on their own – even if that means making mistakes. It's really the best way to grow. I want everyone to know that they're part of this company, and hope to see them thrive in their expertise.'
How do you balance building a brand with me-time and family time?
'Honestly, it was trial and error. At first I tried to mix everything: I'd be on my laptop while spending time with my daughter or quickly jumping on Facetime with my son during a meeting. That didn't make anybody happy. Now I made a deal with myself that wherever I am, I am fully present. It's easier to step away from work now that the team is just right. It's also important for my kids to understand that mommy loves her work. I really engage them in what I do, and explain how my working means that we can go on family vacations.'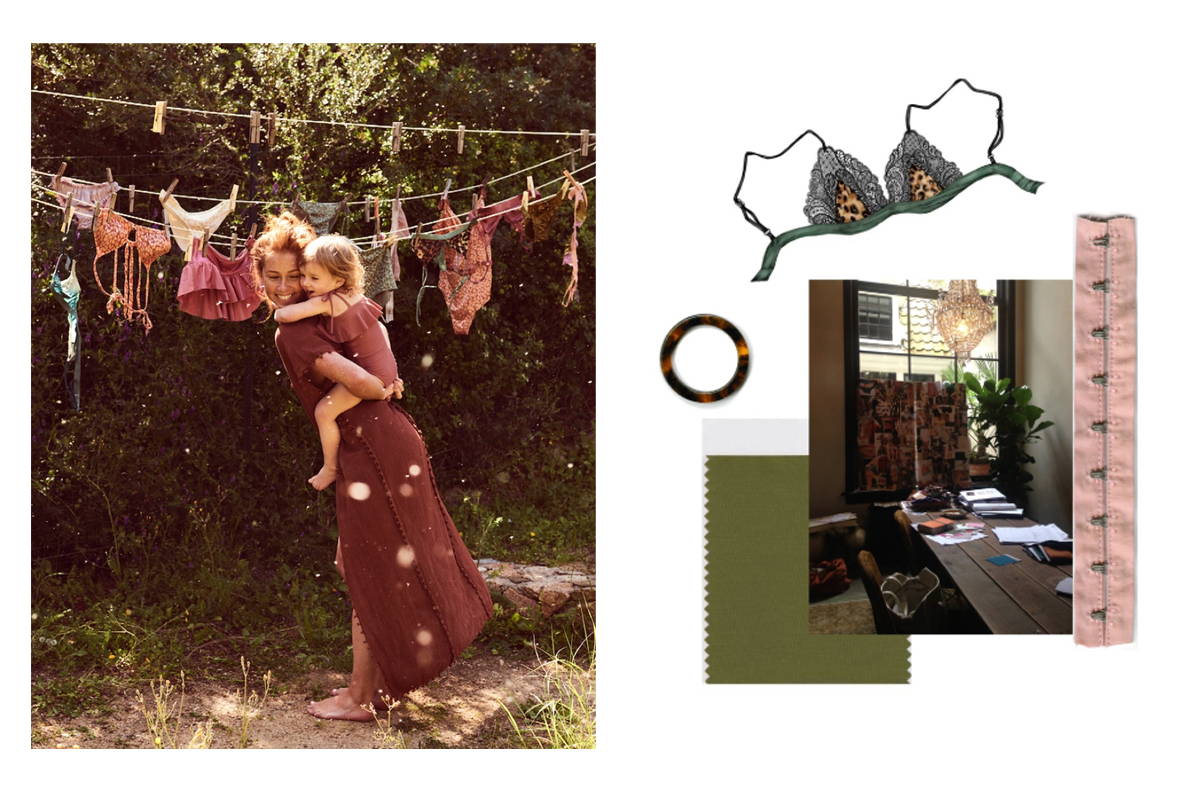 On the topic of vacations: what's your favorite place to unwind?
'Our family home in Sardinia! It sits on a mountaintop surrounded by nature; nothing but the sound of crickets. I spend my days doing as little as possible, just hanging out with my tribe and friends that swing by.'
What is your morning ritual?
'I usually wake up around 6:30 when my daughter climbs in; I make breakfast that the kids eat in our bed. I shower, throw on my ever-so-glamorous attire of jeans and a sweatshirt, and if I'm lucky I smack a quick powder on my face. I prep their lunch, get them dressed and jump on my bike at 8:15 to drop them off. I usually pick up a croissant and coffee on my way to the office. I also try to work out two mornings a week.'
'We're really just getting started.'
At the time of this interview, Love Stories is almost turning seven. What are some iconic memories of the past years that you cherish?
'SO many! This entire Love Stories adventure feels like a life of its own. So much love, sweat and tears. At the height of my first pregnancy, we popped out six stores in six countries. What also comes to mind is the Love Stories tour we did in Ibiza, and the Swimclub runway in Bondi Beach, Sydney. When I got back to the hotel, I got an e-mail from our Swedish friends at H&M, whether we'd be interested in a collaborative collection. It launched on our five year anniversary!'
What is still on your wish list?
'We're keen on doing more collabs; we have a list of people and brands that we'd love to join forces with. Also, as we move into this digital age, we're constantly reevaluating and reshaping how the Love Stories feeling translates to screens and e-com. At the same time, we feel strongly that a physical presence remains important to us; we'd still love to open boutiques in cities like New York and Tokyo, perhaps turn the store concept on its head, publish a magazine, open a hotel, a space for people to meet, expand the collection to kids and men… We're really just getting started.'