To make it easier for you to find your favourite bralette, we have summed up our most popular styles with their special features. All bralettes come in different patterns and materials, which you can discover here.
THE LOVE LACE
The Love Lace is one of our signature fits and is always featured in our collection. The little folds added to the cup result into a bralette with a perfect fit for almost all breast shapes. Finished with our one of a kind scalloped lace and double straps, the bralette has a delicate look and feel. The design of the Love Lace allows us to experiment with a lot of different materials, colors and patterns to create a bralette in many styles.
Looking for a similar fit, but in a different syle? Discover our Uma or Jane M bralettes.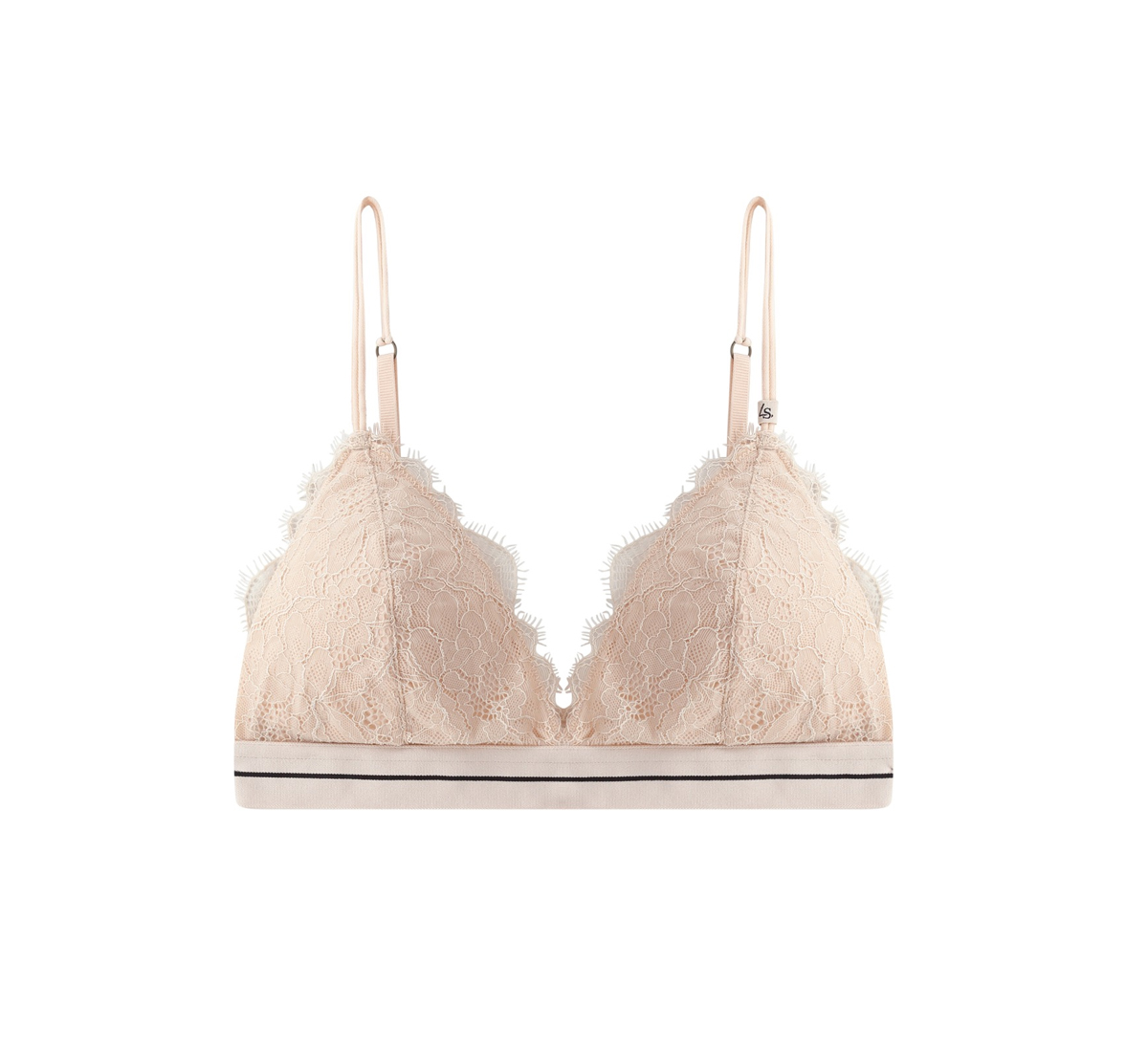 THE DARLING
A classic, everyday style. Instead of using little folds to create the shape, the Darling has a seam in the middle of the cups. The bralette has removable padding, so you can choose the amount of support you prefer. All Darling bralettes have an elastic underband and adjustable double straps to personalize the fit.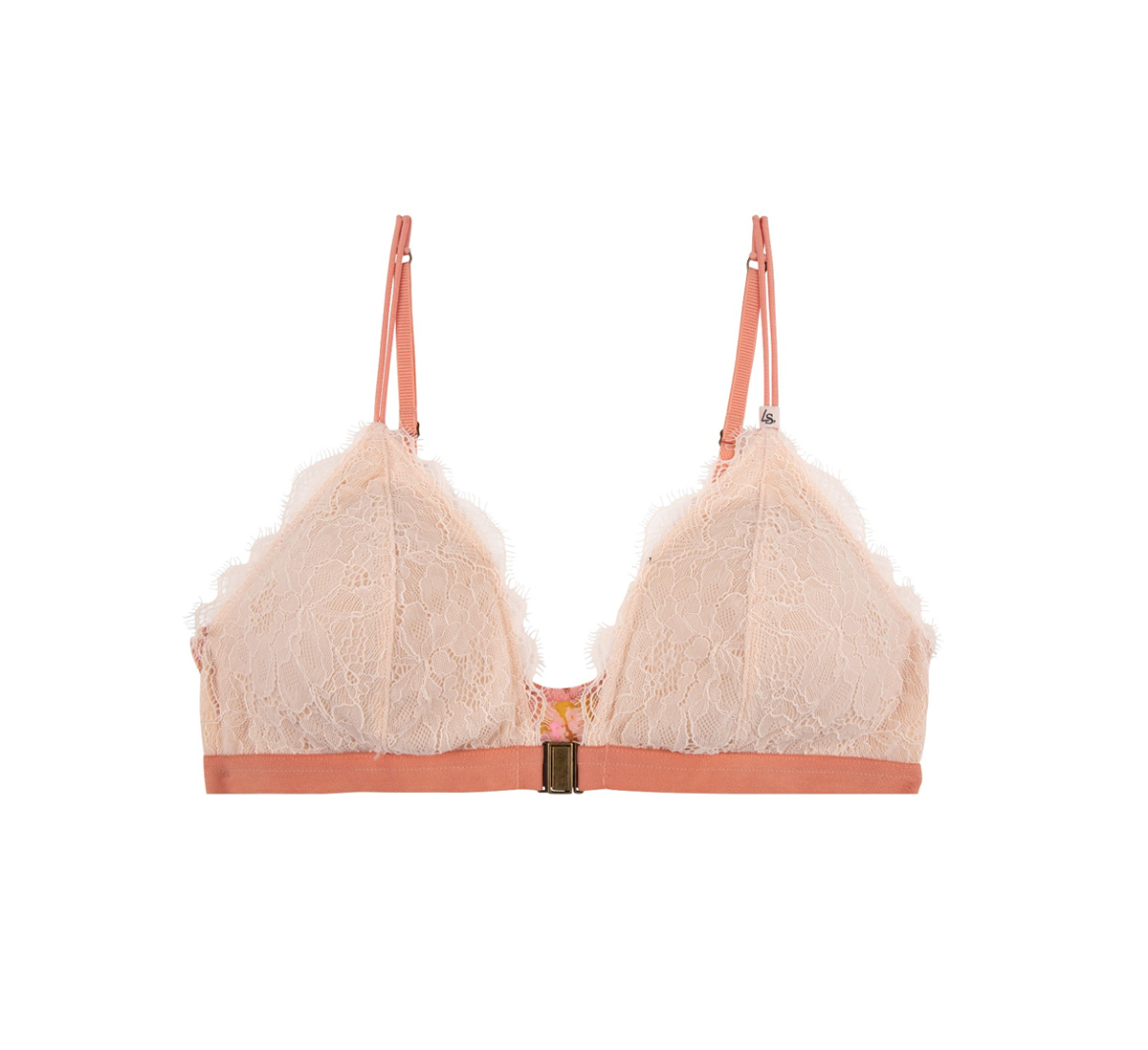 THE HAZEL
A different take on the Darling bralette. The Hazel is a padded bralette with a front closure and a closed band on the back. The patterned back gives a nice playful contrast with the solid, lace covered cups. Because of the front closure, the back band is a little wider to add more support.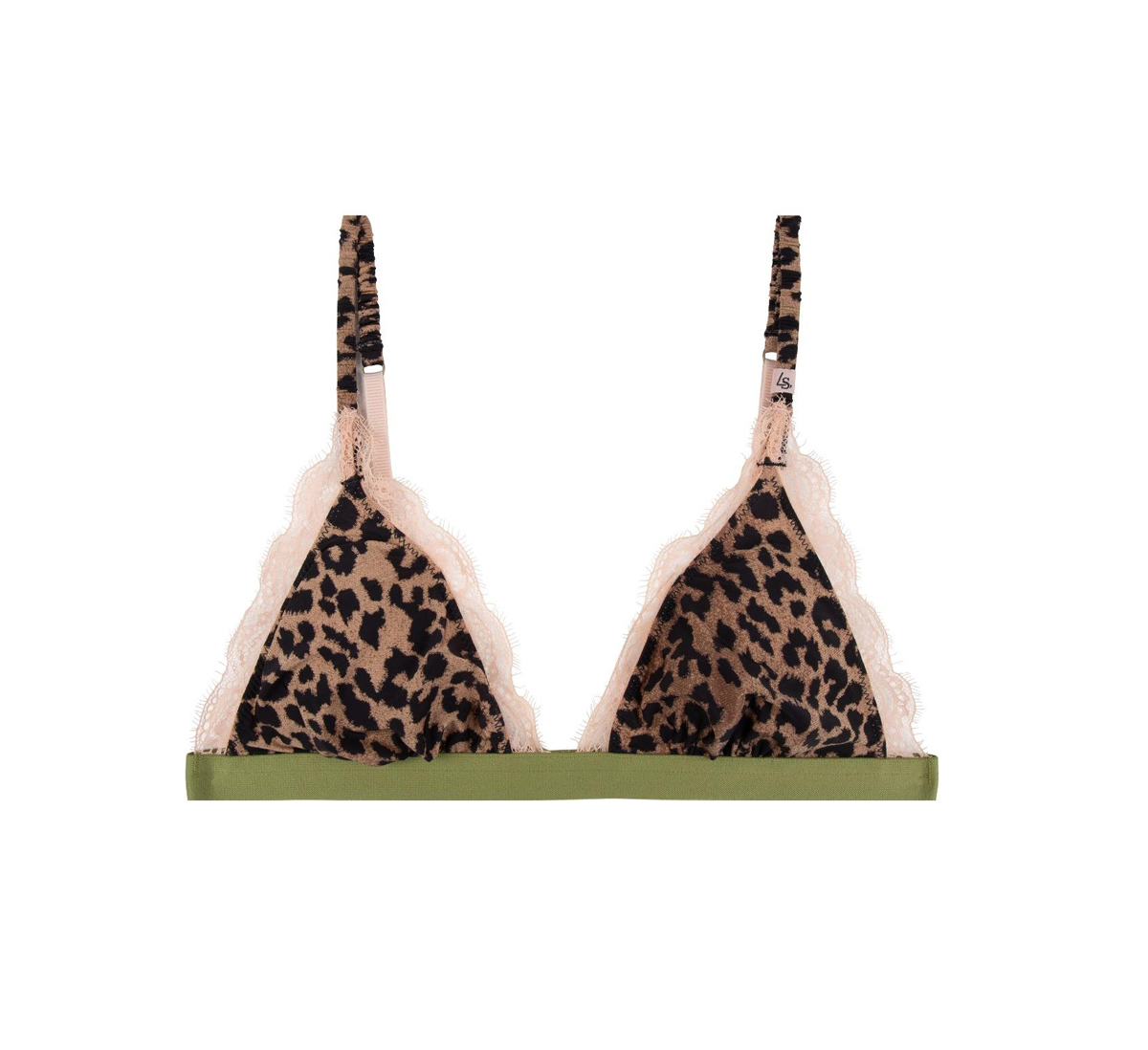 THE FILIPPA
The Filippa bralette, the younger sister to the Love Lace, but with a little more coverage. Made from shiny micro fabrics for a comfortable fit and finished with a thin line of scalloped lace. With a smaller elastic underband the Filippa gives a soft feel and serves the perfect support for a smaller cup. Available from cup A to D, with adjustable straps for a personalized fit.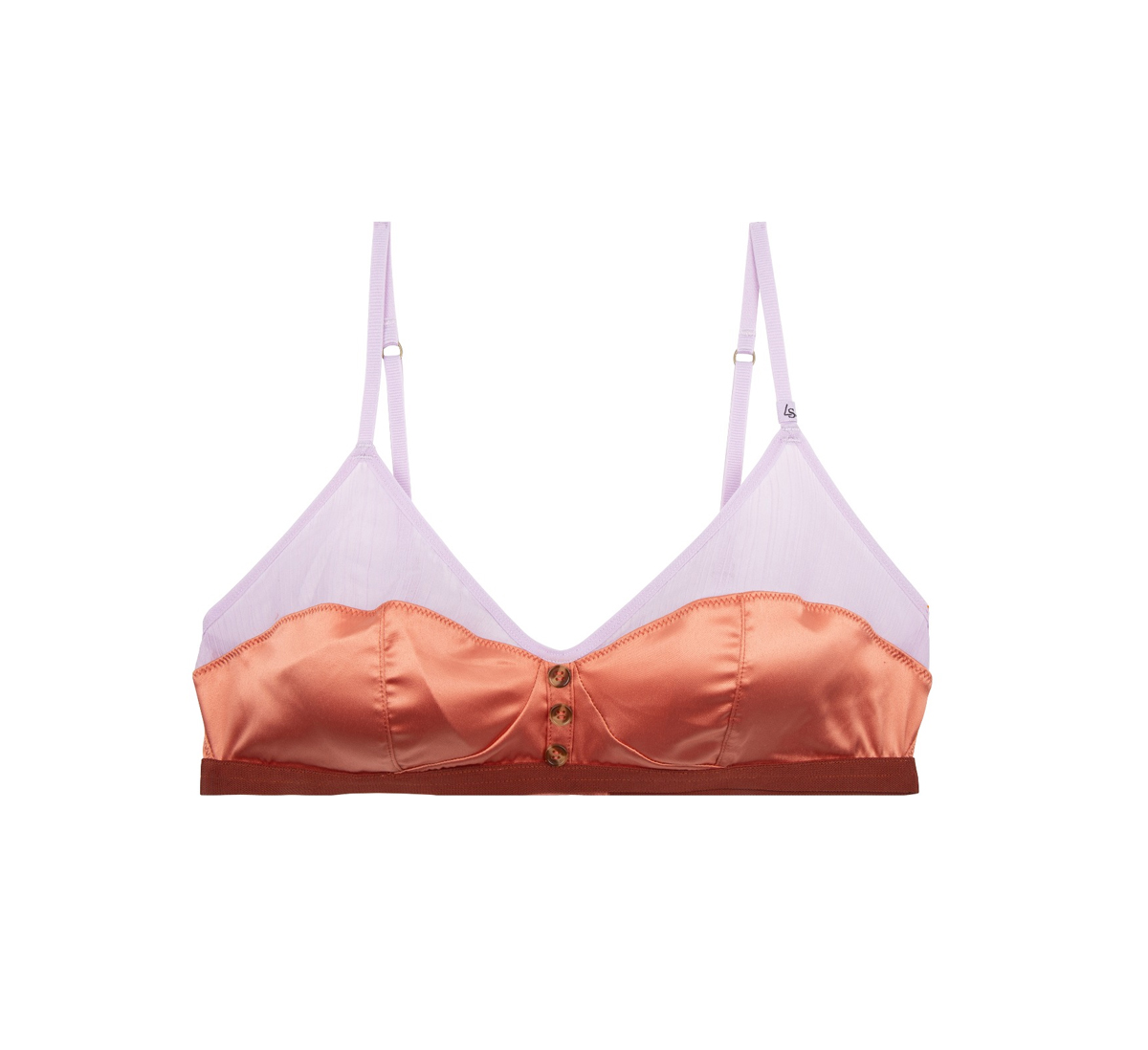 THE CELIA
A fashion statement on itself. The Celia bralette is made from soft cups, covered with flattering seam detailing. With the extra coverage, the Celia has a cute vintage vibe and adds light support with a small under band. The slender shoulder straps can be adjusted to personalize the fit.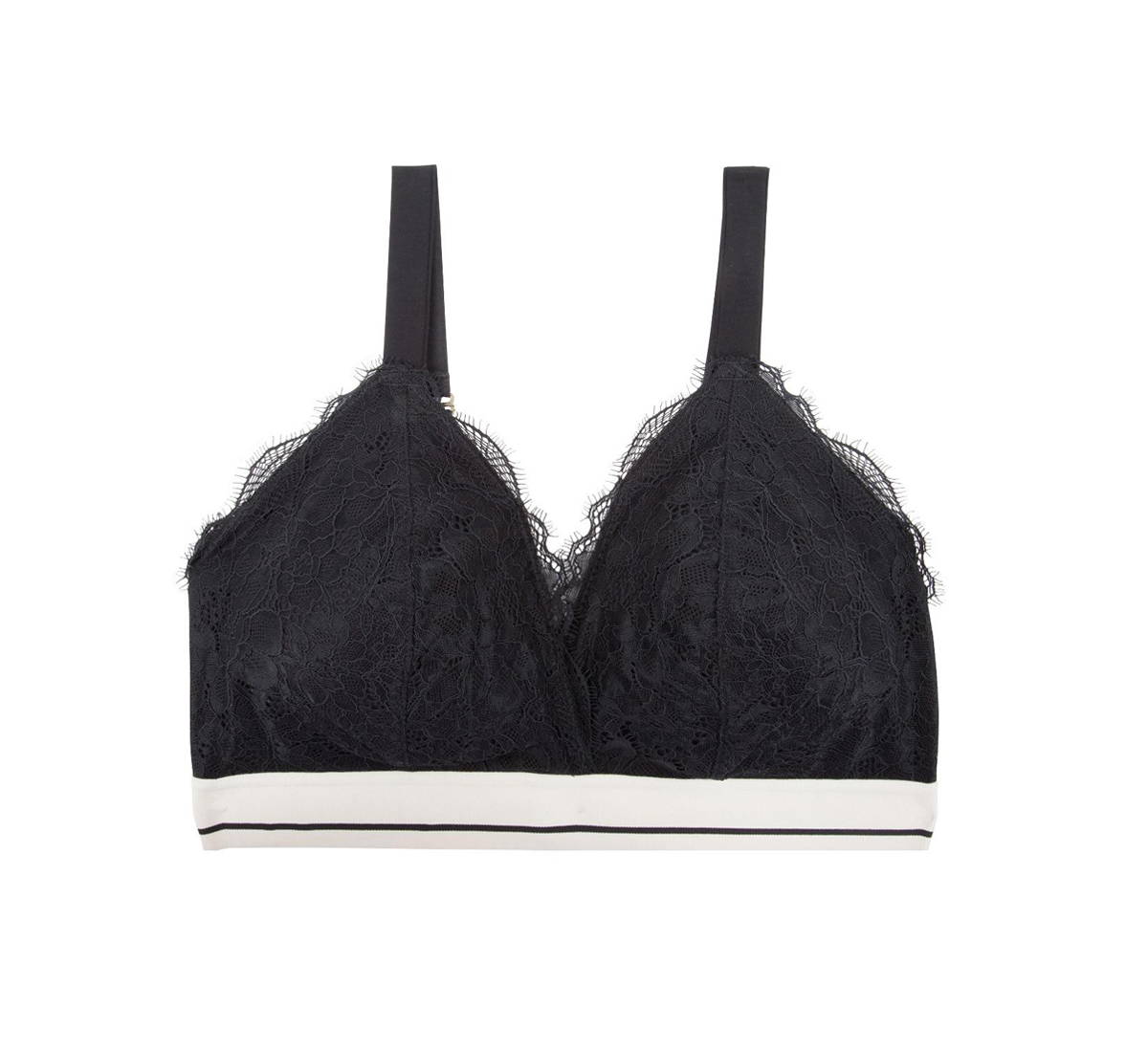 GRAND AMOUR
The "Grand Amour" collection is tuned to the specific needs of fuller cup sizes. Just as soft, comfortable and playful as Love Stories' signature, while offering extra support. It caters to cup sizes E and F in underbust sizes 70 to 80 cm, and is available in Love Stories' much-loved Darling and Love Lace shapes.
Thanks to a wider underbust elastic and newly padded shoulder straps, the Grand Amour bralettes offer significant support without losing comfort.The cups feature power lining and a carefully-placed overlap; keeping your goods in place and shaped up nicely.